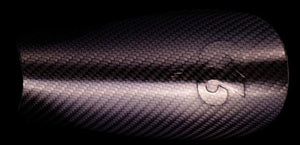 We're Different
We focus on extreme performance, not on extreme advertising budgets and extreme endorsement contracts like the big companies do. Unlike those same companies, C6 Agility was founded by an aerospace engineer who broke his leg while playing youth club soccer. Larry Mercier founded the company in 2011 and has been providing all levels of soccer players with a unique and extraordinary range of products since.
Show Me!
Aerospace Grade
Our products use only aerospace grade carbon fiber composites. Don't be fooled by mass produced carbon fiber!
View Products
Made in the USA
All of our shin guards are proudly Made in the USA to ensure the highest levels of craftsmanship and quality!
View Products
WORLDWIDE SHIPPING
We have already shipped to over 80 countries world wide. We can easily ship to your country!
View Products
"THESE ARE MY SECOND PAIR"
"These are my second pair in a size L. The kit man lost one of my shin guards so I had to buy a new pair. I looked around to see if I could find anything that could compete with C6 and I was not successful. My first pair have saved my legs a few times in the Thai Premier League. So I am very pleased with the craftsmanship and the high quality of the guards. However it would be even more awesome if you guys at C6 could get actual molds of customers shins and maybe personalize the guards more with text and logos. Keep up the good work and thank you for making these!"
"WOW!!!!!"
"These guards saved my son from a broken leg.. It was a 50/50 ball and the other player tee off but instead of striking the ball, my son leg was struck. The whole play looked bad.. but to my amazement and the doctors on field, my son only had a deep bruise. One of the doctors stated if my son was wearing an off the shelf chin guard his leg would have been broken!"
"LIFETIME PRODUCT"
"The shinguard will last a decade because I've seen someone using the 2nd gen for more than 5 years and it still looked new. Since I bought the 3rd gen, it will last even longer. Though, one minor problem is, it slides down under my socks when doing fancy fast dribbles. It's not expensive considering how long it will last."
"OUTSTANDING PRODUCT"
"This is my daughters second pair and the only reason for a second purchase is that she eventually lost one (after 3 years of continuous use). She had to play in "regular" shin guards while waiting for the delivery and it made her realize how much she loves the C6's."